2017 Ayama Leopard Spot Chenin, Chardonnay, Viognier
• 0.75 Ltr. • White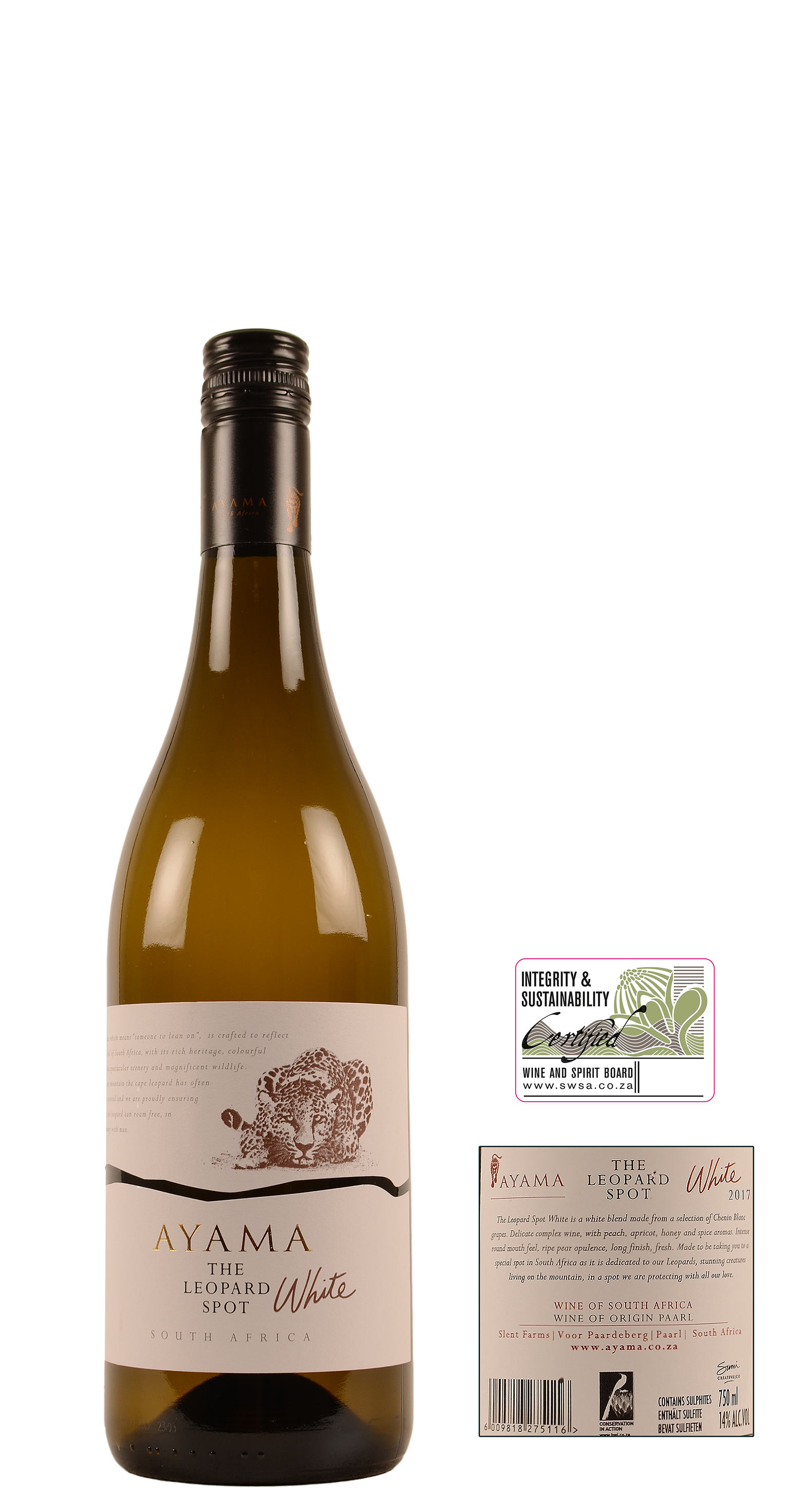 Light golden yellow appearance – delicate complex wine with peach, apricot, honey and spice aromas. Intense rounded mouth feel, ripe pear opulence, long finish. Fresh.
The highly aromatic and fruit forward nature of the grape allows this wine to pair well with spicy foods such as Thai cuisine or Vietnamese cuisine.
climate

Mediterranean climate with moderate summers and cold, rainy winters. Rainfall of approximately 600 – 800 mm annually.

soil

Perdeberg Mountain sandstone, granite and shale.

vinification

Chenin blanc 92%, Grenache blanc 8%. After the grapes were crushed, the must was fermented with selected yeast at 13 °C. Once fermentation was complete, the wine was racked, and aged IN steel Tanks for long time on its yeasts. In early November 2015 the wine was fined, filtered, and in May we proceeded with stabilisation and bottling.
class
Chenin, Chardonnay, Viognier