2015 Ayama Baboon's Swing Chenin Blanc
• 0.75 Ltr. • White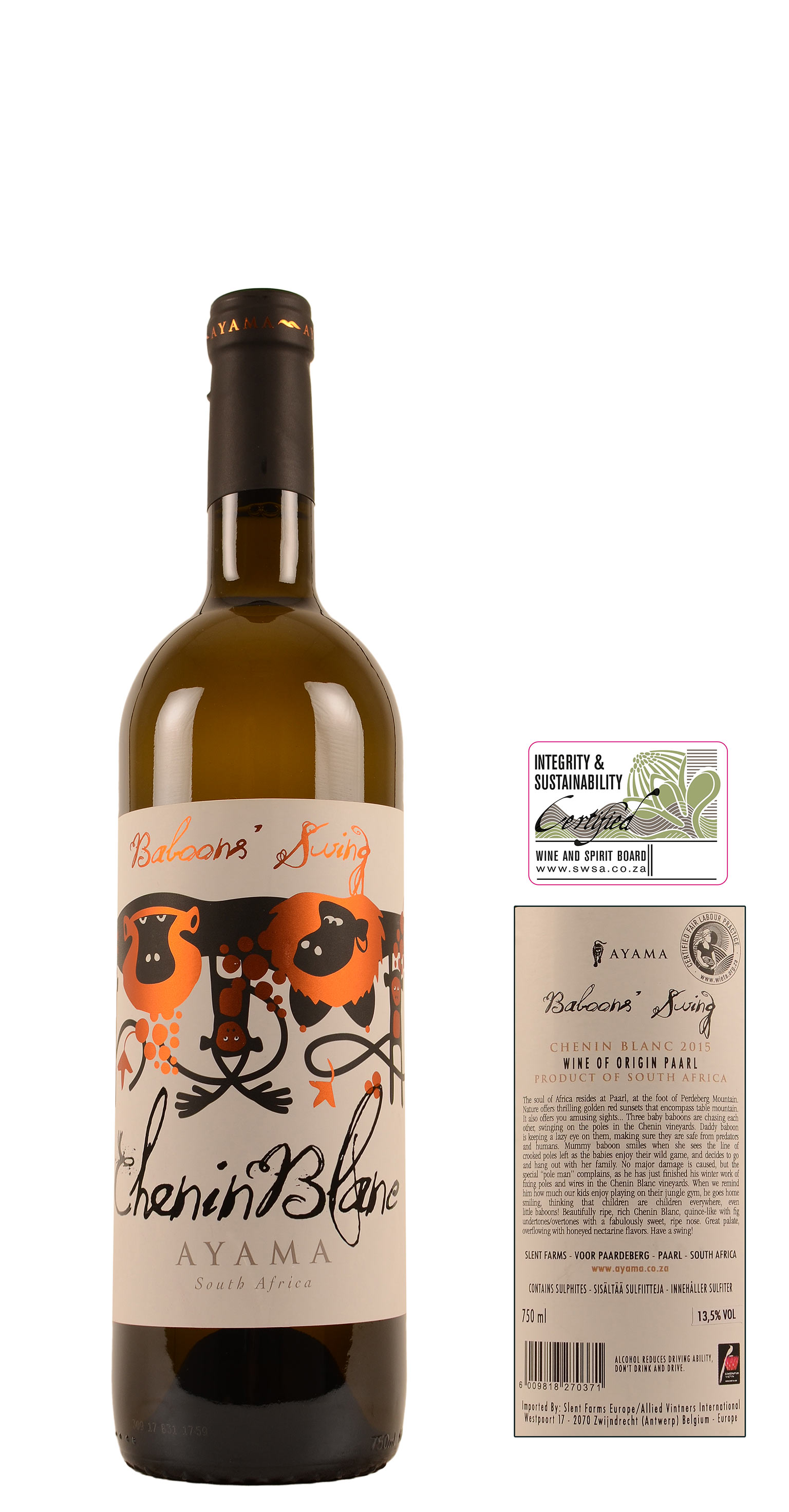 Beautifully ripe, rich Chenin Blanc, quince-like with fig undertones/overtones with a fabulously sweet, ripe nose. Great palate, overflowing with honeyed nectarine flavors. Have a swing!
climate

Mediterranean climate with moderate summers and cold, rainy winters. Rainfall of approximately 600 - 800 mm annually.

soil

Perdeberg Mountain sandstone, granite and shale.

vinification

After the grapes were crushed, the must was fermented with selected yeast at 13° C. Once fermentation was complete, the wine was racked, fined, filtered, in august we will proceed with stabilization and bottling.